Psychotic Clear Test Results By Lot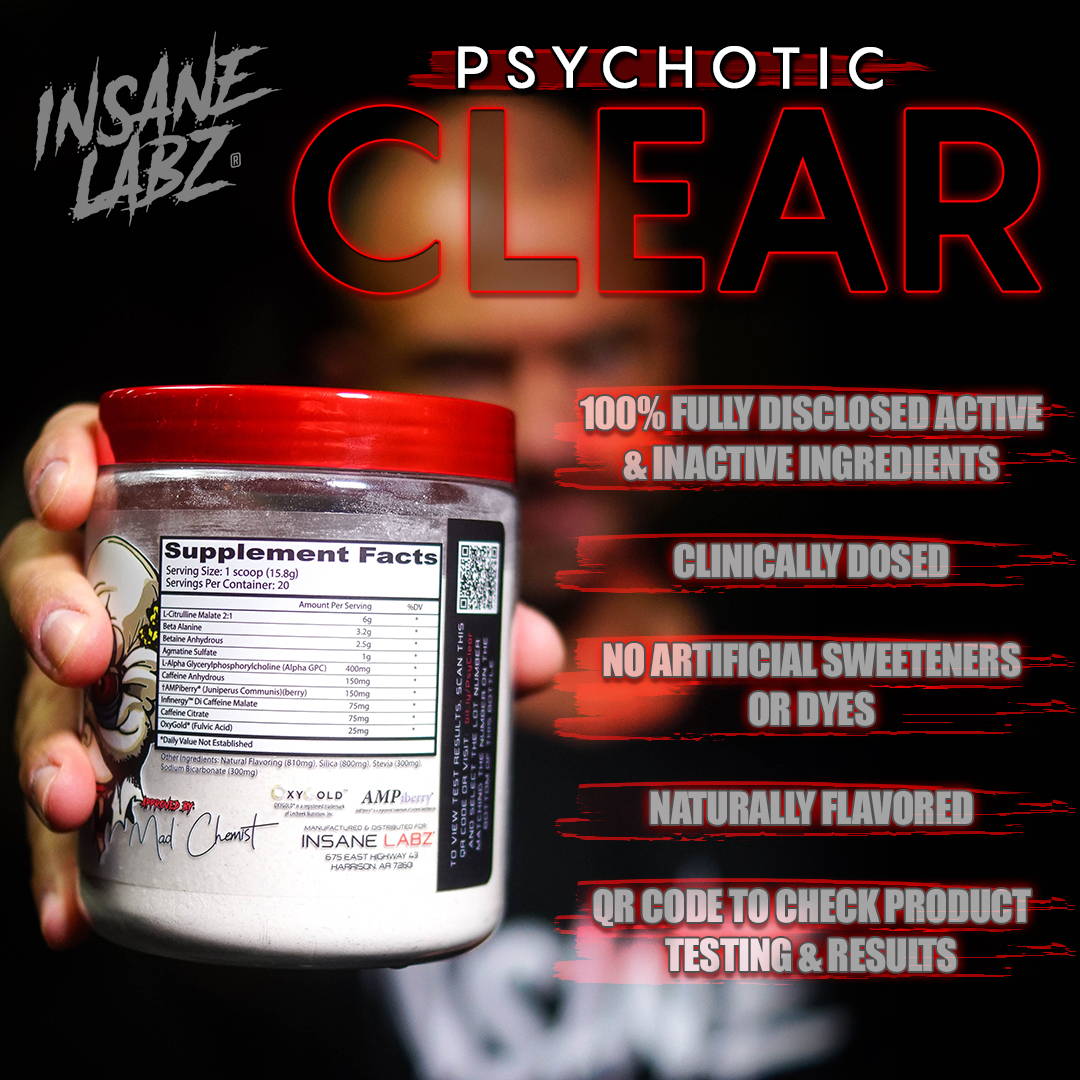 Insane Labz is proud of EVERY product we make. Our formulas have been carefully formulated to maximize results and over 25,000 verified reviews speak for themselves. But you told the Mad Chemist the missing piece in our lineup was a FULLY DISCLOSED, CLINICALLY DOSED preworkout that pushes the boundaries of what's possibe - so that you can PUSH PAST those boundaries in the gym.  

PSYCHOTIC® CLEAR is THAT preworkout - and because we don't do anything halfway, we FULLY DISCLOSE everything - even the inactive ingredients. We also provide third-party lab test results to verify ingredient identity and dosing. We're confident that you'll NEVER feel more confident than when you take PSYCHOTIC® CLEAR to get the most of your next rep, next set and next workout!
*The process of blending, bottling, shipping and scooping products results in a natural variation when measuring precise ingredient quantities. As such, a variance of up to +/-15% may be expected and is considered normal. Not all ingredients have available assay testing.